April is known for rain showers and springtime flowers. In fact, April is the first full month of springtime, making it a time for new growth and renewal. So…what produce is in season in April?! This produce guide for the month of April will help you to stay inspired while using the freshest ingredients right now!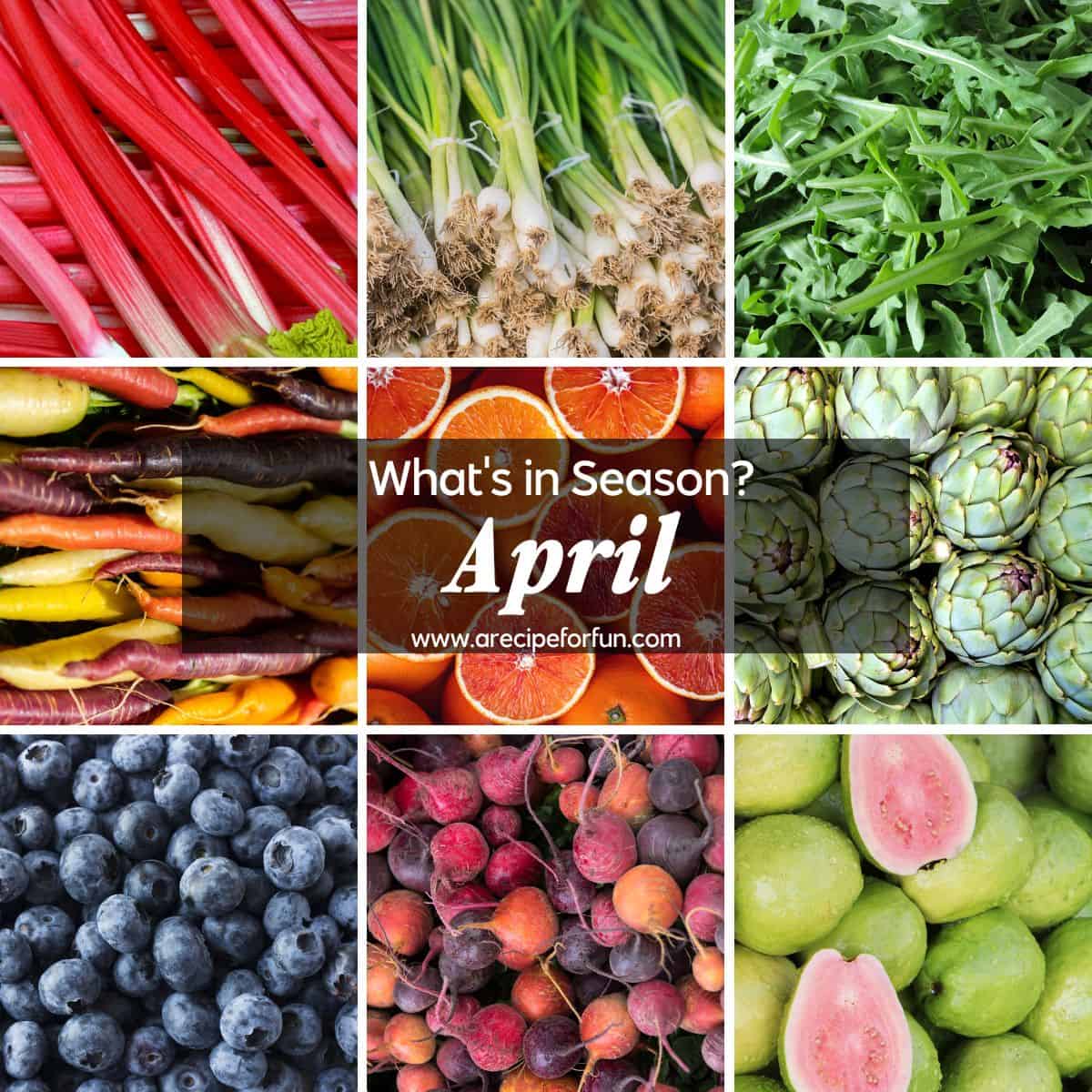 The weather in April starts to warm up in the United States, and more rain begins to fall throughout the month, making it a perfect time for newly growing produce. If you're a home gardener, you will definitely notice crops you planted in February or early March making major growth this time of year!
Use this jump-to menu to quickly navigate to sections of this blog post, and check out the other monthly seasonal produce guides here.
Jump to:
infographic of what's in season in April
Here's a handy infographic to showcase some of the freshest seasonal produce available in April. Save this image for all your grocery trips this month, or pin it for later!
complete list of fruits & veggies in season in April
Here are two comprehensive lists of fruits and veggies that are in season during the month of April!
what fruit is in season in April:
Blueberries
Blood Oranges
Grapefruit
Guava
Kiwi
Kumquats
Lemons
Limes
Passion fruit
Pineapple
Pomelo
Strawberries
Tangerines
what vegetables are in season in April:
Artichokes
Arugula
Avocados
Beets
Broccoli
Cabbage
Carrots
Cauliflower
Fennel
Kale
Leeks
Parsnips
Radishes
Rhubarb
Spinach
Spring Greens
Spring Onions
Swiss Chard
Turnips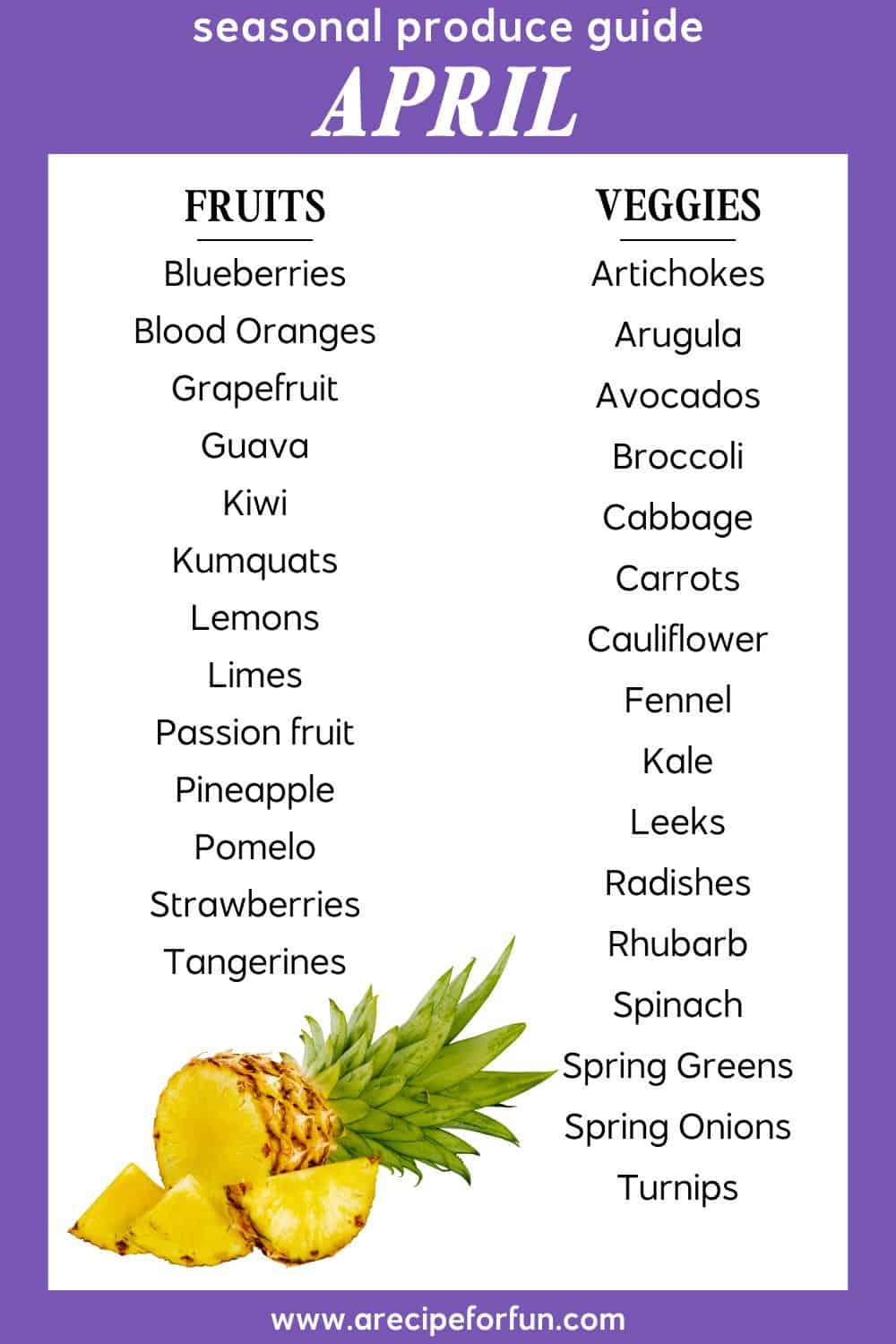 April Seasonal Produce Spotlight & Recipes
Here's a focused list of what produce is in season in April and some links to seasonal recipes for inspiration! The best way to improve healthy eating is to eat seasonally. The bonus? it also means you always have variety! Want more inspiration? Let me know in the comments below and I'll help you out!
April is still cool enough for spring greens like arugula, and these greens are great for so much more than salads.
Peppery arugula is so much more layered in flavor than milder lettuce, like iceberg or romaine. It packs a punch of nutty, zingy flavor and is perfect as the star of the show or a supporting role in a dish. Try topping a fresh-from-the-oven pizza with some arugula that's been lightly tossed in olive oil and vinegar!
Asparagus is a stalk-like vegetable that is in season from March through June. It's packed with vitamins and antioxidants, making it a great veggie to incorporate into your springtime dishes.
Asparagus is a veggie that has been enjoyed since the times of ancient Egypt, and when you have it fresh and in-season, it's easy to see why! You don't have to do a whole lot to this vegetable to enjoy it when it's at the peak of season, like during the springtime month of April. Simply giving it a gentle roasting and tossing it with olive oil, salt, pepper, and parmesan cheese is more than enough to make the perfect side dish for any al-fresco April dinner!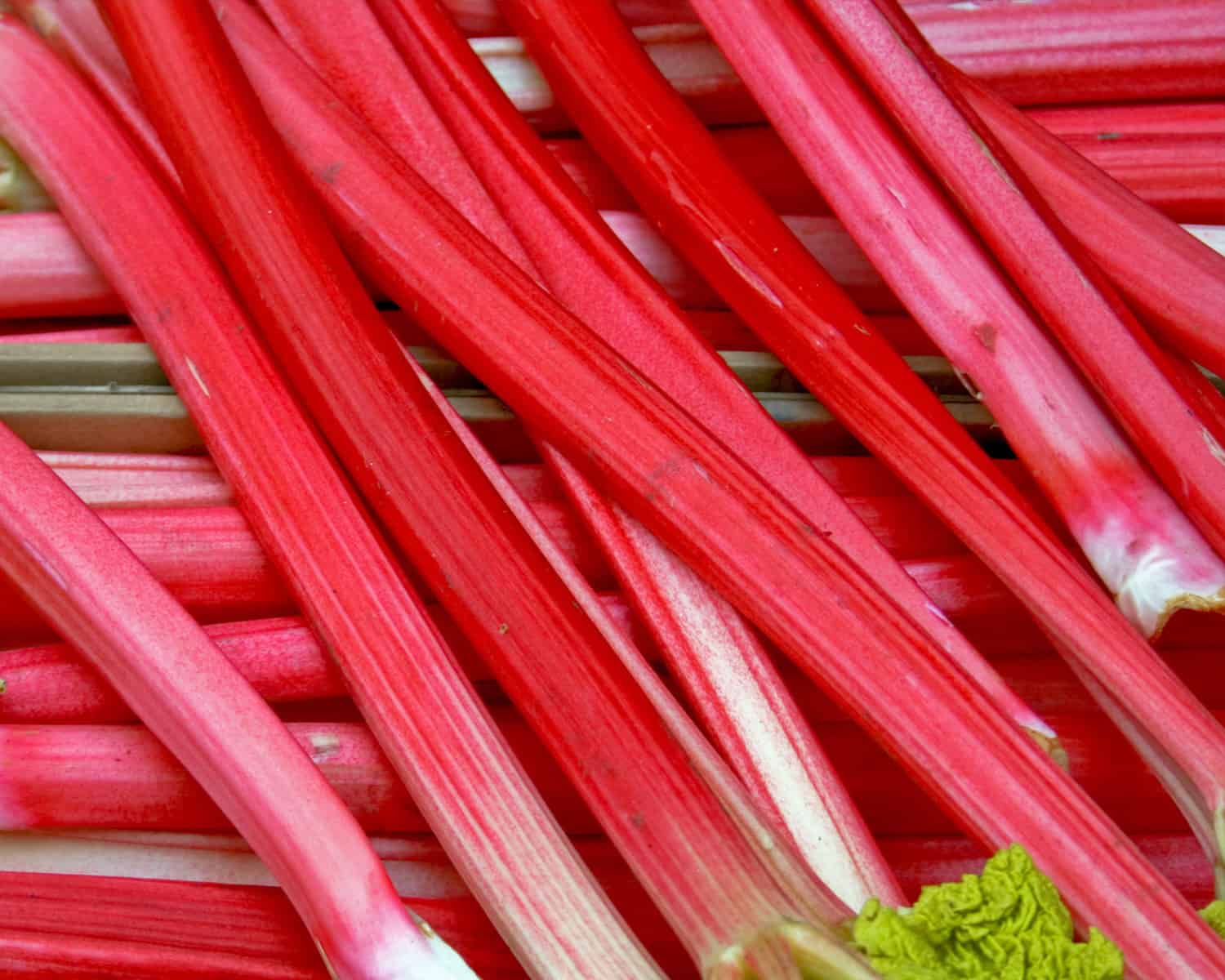 While you might think rhubarb is a pink variety of celery, don't get confused! Rhubarb is actually much closer related to buckwheat.
Rhubarb is most popularly paired with strawberries here in the United States, but our friends across the pond in the UK love to partner rhubarb with ginger. It has a naturally tart or sour flavor, which is why it complements fruity flavors so well. Try welcoming the warmer temperatures of spring with my friend Cheryl's rhubarb ice cream recipe!
While carrots are one of those vegetables that are in stores year-round, they most certainly have a season of peak freshness!
Carrots are a root vegetable that are widely available year-round in most grocery stores, but don't fall for the bland orange baby carrots sitting in a slimy bag on your grocer's shelf. Fresh, in-season carrots pack so much more flavor! Rainbow carrots are one of my favorite varieties. Opt for smaller-sized carrots for the best flavor. If you're choosing carrots with the greens still attached, you can even use those greens to cook with! My friend Carissa has a brilliant recipe celebrating the entire carrot: her carrot gallete with carrot top pesto!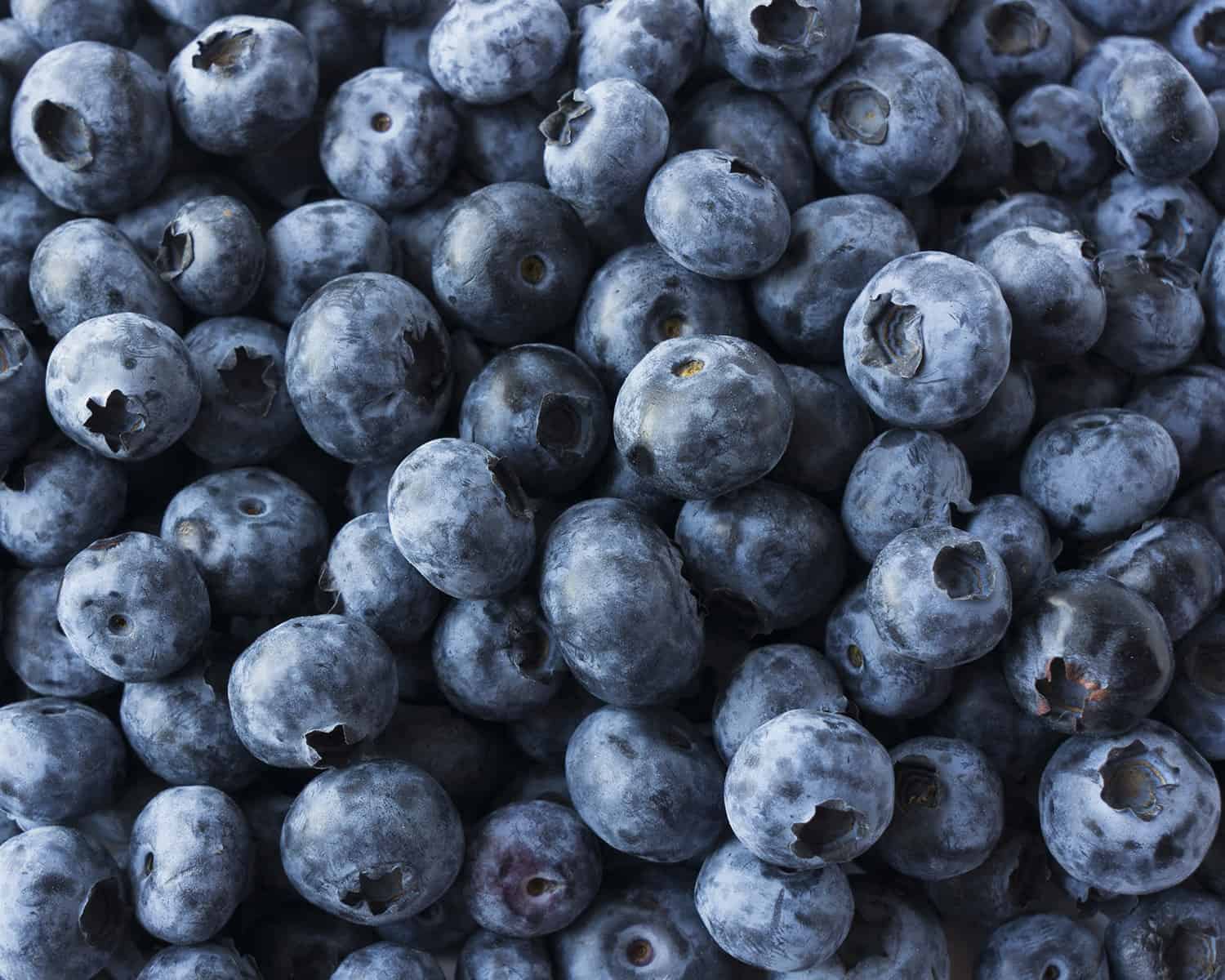 Blueberries are ripe for picking in mid-to-late springtime and well into summer! They offer a sweet-tart flavor perfect for snacking.
Blueberries are a popular fruit for pies, tarts, and muffins. Blueberry pancakes are probably the most popular fruity pancake variety, but have you tried using blueberries in beverages?! This blueberry syrup is perfect for turning any beverage into a blueberry beverage, and yes--you can also put it on your pancakes.
💬 Let me know in the comments what April produce you're looking forward to!
I'm so excited to have Florida blueberries start showing up on the shelves. Rhubarb and guava are also very much on my radar this month! Are there any other April ingredients you'd like to know more about? Let me know in the comments below, and I'll add on to this post!